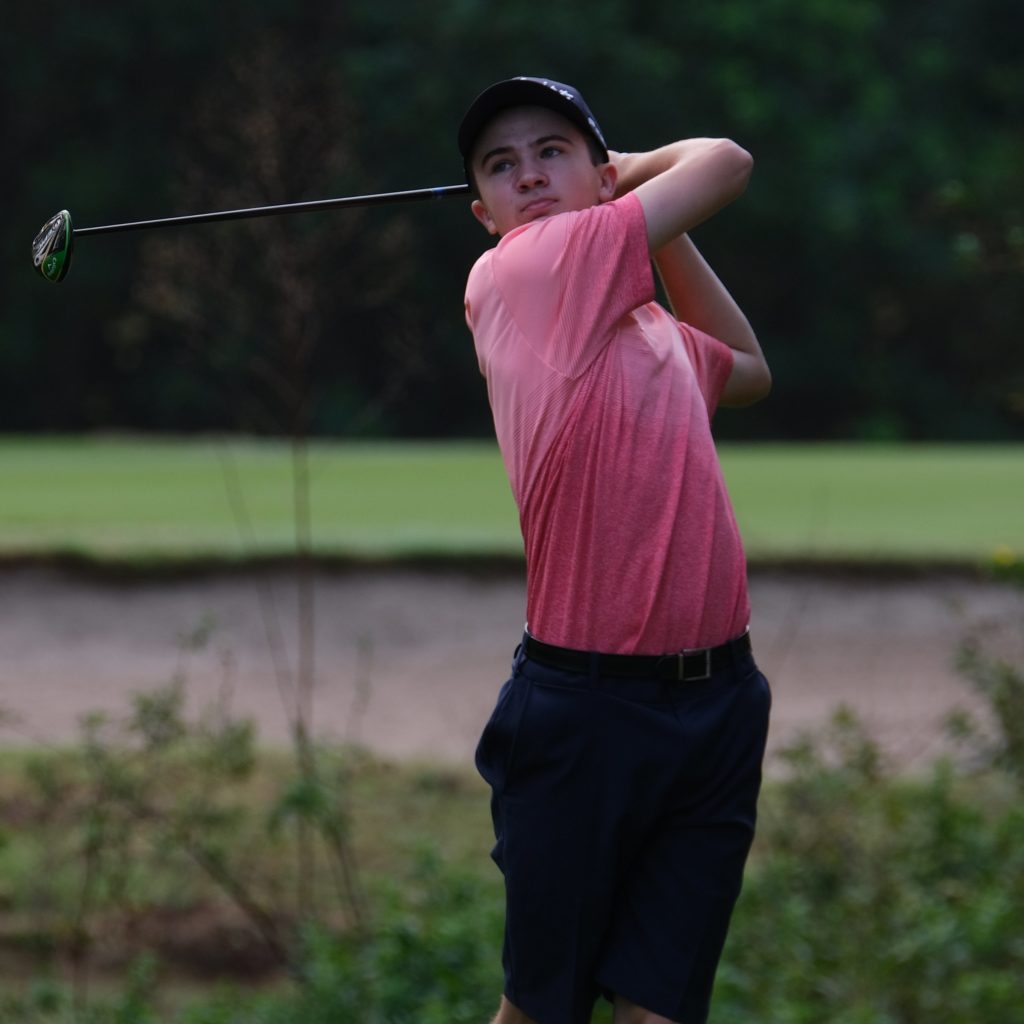 Tyler May
NCAA ID: n/a
Status: Committed to Lindenwood University
Class of 2021
Next Level U Statement
To find a school with a strong golf program where I can contribute to the teams continued success and is a fit for me both academically and culturally.
Contact this athlete
Academics
School Name

Centre Wellington

School City

Fergus
Grad Year

2021
Athletics
Gender:
Male

Player Style:
Team player who loves the pressure moment.
Player Strengths:
Ball striker who loves to shape shots both ways.
Team History:
Centre Wellington District High School Golf Team (2017 – Present)
Individual Accomplishments:
Hockey – Most Dedicated, MVP x2
Golf – Hole-in-one at the International Junior Masters
Qualified for the Optimist International Junior Golf Championships for 3 straight years
Team Accomplishments:
Golf
2019 – Finished 1st Place at D10 Golf Championships
Finished 1st Place at CWOSSA Boys Golf Championships
Finished 5th Place at OFSAA Boys Golf Championships
2018 – Finished 3rd at D10 Golf Championships
2017 – Finished 2nd at D10 Golf Championships
Hockey
Tri- County Finalists x2
1st Place at Bradford Bulldogs Blue and Gold Classic
Lacrosse
Provincial Champion and Provincial Finalist
Club Distances:
58: 100
52: 115
PW: 130
9 iron: 140
8 iron: 150
7 iron: 160
6 iron: 170
5 iron: 180
4 iron: 190
3 iron: 205
5 wood: 225
3 wood: 250
Driver: 280
Tournament Low Scores:
2020 Ontario Provincial Championships (Saugeen Golf Club) 78-74-72-69 (Finished 6th in U17 & 16th in U19) 2019 Finished T-7 out of 120 at OFSAA High School Boys Provincial Golf Championships (77,73=+6) Finished T-2nd at CJGA at Nobleton Lakes (77,74=+7) Finished 2nd at David Hearn KIA Championship at Angus Glen (72,79=+7) Finished T-1st at MJT at Carlisle (72,79=+7) 2018 Finished 22nd out of 154 at Optimist International Junior Golf Championships boys 14-15 division (79,73,74=+10)
Team Events Results:
Boys High School Golf: 1st Place at District 10 High School Golf Championships 1st Place at CWOSSA High School Boys Golf Championships 5th Place at OFSAA High School Boys Provincial Golf Championships
Stats:
Handicap: +1.3
Tournament Low Score(s):
69 (-3) at Saugeen
72 (E) at Carlisle
72 (E) at Angus Glen North Course
Recreational Low Score(s):
69 (-3) at TPC Toronto Hoot Course
67 (-3) at Cutten Fields Country Club