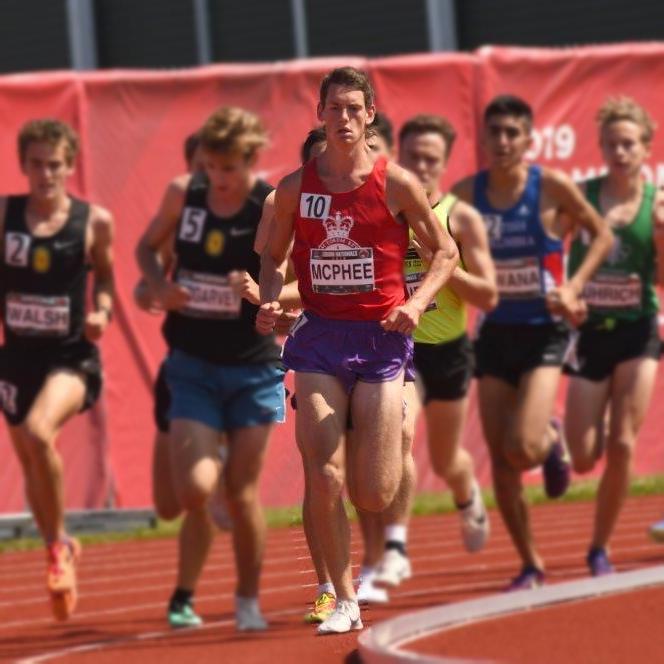 Zach McPhee
NCAA ID: n/a
Status: Committed to Pratt Community College
Class of 2020
Next Level U Statement
Interested in running cross country/track events, while obtaining an associates degree in woodworking and/or social sciences program. An asset to any club, contributing leadership, skill and dedication to the sport.
Contact this athlete
Academics
School Name

St. Michael Catholic Secondary School

School City

Stratford
Grad Year

2020
Athletics
Gender:
Male

Player Style:
Team player, results driven, motivated
Player Strengths:
Cross Country/Track – endurance; dedication; commitment; and love for the sport
Leadership:
Assistant Captain Bantam Hockey
Help run pre-season camp and track practices for Grade 8/9/10 Students.
Assist coach with getting younger athletes ready to race at meets before my own races.
Team History:
Mitchell Minor Travel Hockey
Stratford Strikers – Travel Soccer
Sundown Club – Cross Country/Track
London Western TF Club – Cross Country/Track
St. Michael Nordic Ski Team
Individual Accomplishments:
Coaches Award in High School Gr. 9, 10, 11 all 3 sports – Cross Country/Track/Nordic Skiing
Honour Roll in Gr.9, 10, 11
2019 Legion Provincials U18 – 1st place in both the 3000m and 2000m Steeplechase Events
2019 Athletics Ontario U18 Provincials – 1st Place in the 3000m
2019 Athletics Ontario U18 Provincials Cross Country – 4th Place
2019 Canadian Nationals U18 Cross Country – 5th place
9 Ontario High School OFSAA Provincial Championship Appearances
Team Accomplishments:
2018 U18 Cross Country Club National Championship – 1st place
2019 U18 Cross Country Team Ontario National Championship 2019 – 1st place
Stats:
Track:
1500m – 4:02:13
3000m – 8:48
2000m Steeplechase – 6:10
Cross Country:
6000m – 19:01